Olivia Ong
Source : Wikipedia (http://en.wikipedia.org/wiki/Olivia_Ong)
Olivia Ong (オリビア・オング Olivia Ong?, born October 2, 1985) is a Chinese Singaporean singer. She sings mostly in English but developed her career singing in English and, later, Japanese. In addition, she has also released rare tracks, recorded in Mandarin Chinese, which can be found on limited edition album tracklistings.
Likened to Seiko Matsuda, she won a singing contest and was signed to a Japanese recording company S2S Pte Ltd at only 15.
Olivia, along with 2 other Singaporean girls formed the Japanese pop group, Mirai.
Their first single, Open Up Your Mind, was 1 of the theme songs in the Japanese anime (Gensoumaden Saiyuki).
After taking her O-level examinations in Singapore, Olivia moved to Japan to further her studies as well as her career as a solo artist. In Singapore, she became a member of a Japanese pop (J-pop) group called Mirai, before she released her bestselling début, "A Girl Meets Bossa Nova" at only 19. With her sultry, soulful, pristine and innocent vocals, she reinterprets Frank Sinatra's hits such as "Quiet Nights of Quiet Stars", among other jazz and pop numbers. She is one of the new wave of Singaporean talent being exported internationally. So far, Olivia is the only pop sensation exported exclusively to Japan; previous stars such as Mavis Hee, Kit Chan, Tanya Chua, Joi Chua, Stefanie Sun, Michelle Saram etc., have only been exporting to the Greater Chinese market.
In 2009 Olivia was signed on to Taiwanese record company HIM Music and became a big hit back home in Singapore after she sang the theme song of the drama serial, "The Little Nyonya". She had stated that her paternal grandfather is Peranakan.
Her first record under HIM Music was released on 5 March 2010, entitled Olivia.
Pour arrêter
Fly me to the moon
, cliquez sur la commande orange ci-dessous.
Pour écouter
Fly me to the moon
en boucle, employez le lecteur ci-dessous qui est réglé en position
Repeat
et qui permet le réglage du volume sonore.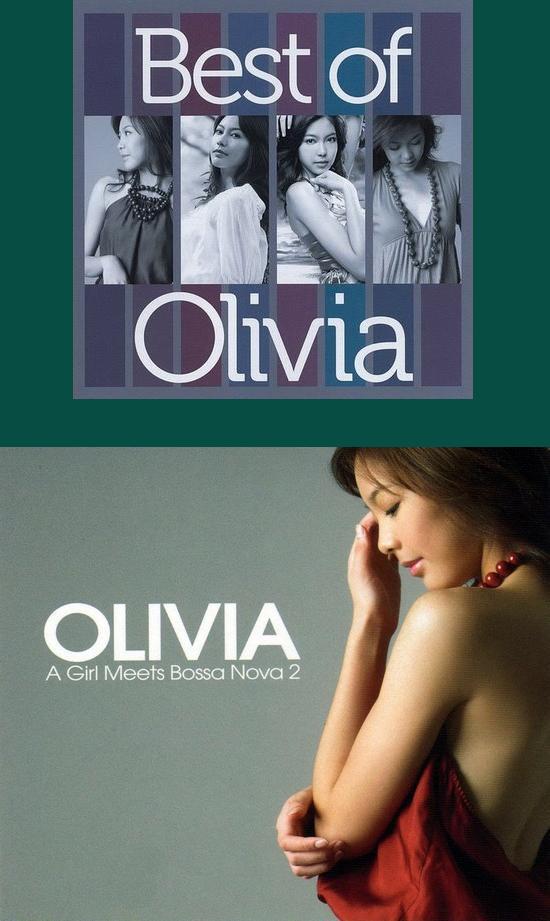 Sujets similaires
---
Permission de ce forum:
Vous
ne pouvez pas
répondre aux sujets dans ce forum