Barry De Vorzon
Source : Wikipedia (http://fr.wikipedia.org/wiki/Barry_De_Vorzon)
Barry De Vorzon est un compositeur américain né le 31 juillet 1934 à New York, New York (États-Unis).
Source : Wikipedia (http://en.wikipedia.org/wiki/Barry_De_Vorzon)
Barry De Vorzon (born July 31, 1934 in New York City) is an American singer, songwriter, producer, and composer. His first composing big hit was the rock song, "Dreamin'", sung by Johnny Burnette in 1960, although he had a minor hit previously called "Just Married", which he wrote for Marty Robbins in 1958. Dorsey Burnette (who he was managing) and Barry co-wrote several of Dorsey's hits ("Hey Little One", "Big Rock Candy Mountain", "Red Roses", "Noah's Ark").
De Vorzon worked as an A&R rep for Valiant Records later in the 1960s, during which time he signed The Association and produced their first single, a cover of the Bob Dylan tune "One Too Many Mornings".
DeVorzon wrote "I Wonder What She's Doing Tonight" for the Cascades, but they didn't record it. Barry ended up recording the song himself, with his group, Barry and the Tamerlanes in 1963.
De Vorzon composed the soundtracks to many 1970s and 1980s films, and one of the tunes, "Cotton's Theme" (from Bless the Beasts and Children) was rescored by Perry Botkin Jr. and retitled "Nadia's Theme" for the television soap opera, The Young and the Restless. "Nadia's Theme" hit #8 on the US Top 40 in 1976 and the album from which it was taken shot to #42 on the Billboard 200; in 1977, it won a Grammy award for Best Instrumental Arrangement.
De Vorzon also composed the tune "It's Christmas Once Again in San Francisco."
Pour écouter
Nadia's theme
, cliquez sur la commande verte ci-dessous.
Pour écouter
Les Feux de l'amour
, par Herbert Léonard, cliquez sur la commande verte ci-dessous.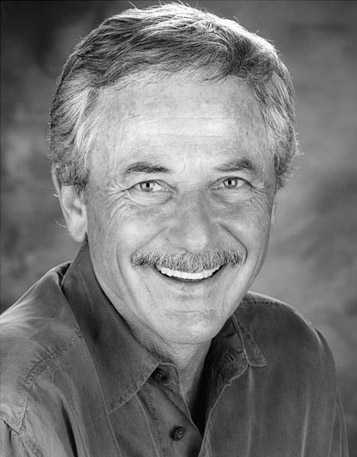 _________________


Amour

Administratrice








Sujets similaires
---
Permission de ce forum:
Vous
ne pouvez pas
répondre aux sujets dans ce forum